I'm proud of almost everything I've made, but these two are specials games that I would like to upgrade to a top level one of these days. Also, check out my latest compo, Hello E-Lia.
Two Boats Crashed
Two Boats Crashed is one of the first game that really took off. People were talking about it, making review on youtube, it was a new era for me.
I'm not a huge fan of "horror game", but this one was made during the Asylum Jam event, in which we can't use asylum sterotypes (like crazy people) to frighten the player.
I have also made a "remake-part2" during AsylumJam3, you can check both of them on GameJolt:
Cherokid
Cherokid is one of my personnal favorite. We made it during only one weekend with my brother Eko McCloud, and it worked very well, increasing our Twitter followers to the top !
I've also made my first trailer ever on my own, that was fun.
HELLO E-Lia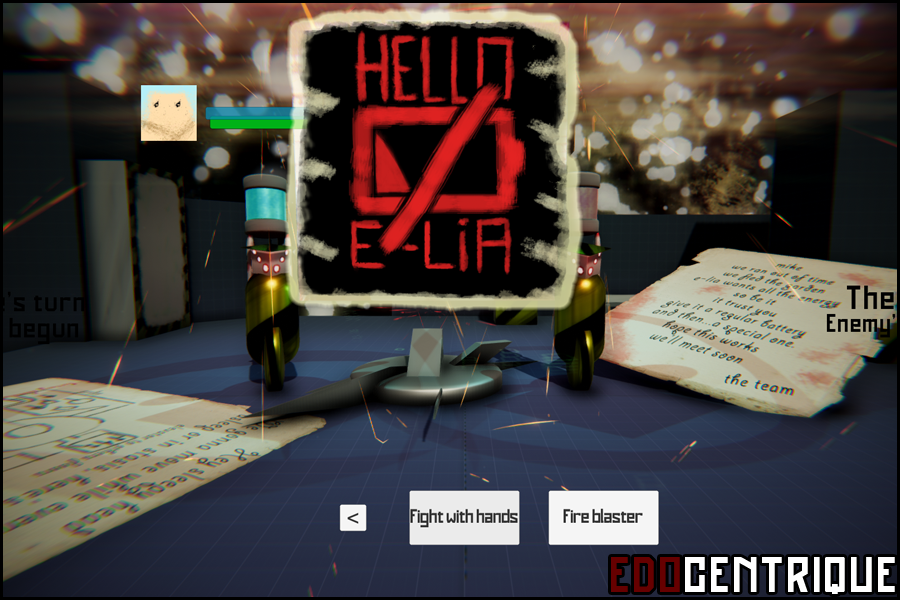 Hello E-Lia was made in 48 hours on a weekend of july 2017. The theme was "running out of power", I saw this and when to bed. When I woke up, I had a turn based fight system in my head, so I went with it !